Product Overview
The LS YT2343 Y-Track Blaster has a blast cabinet that is 23" wide by 43" tall. The Y track increases productivity by allowing one arm to be loaded while the other arm is moved into the blaster. The LS SureShot™ blast wheels throw the shot in concentrated pattern to thoroughly blast the surface of the items in the blast zone. The heavy-duty manganese cabinet is designed for reliable operation for a long time with little maintenance.
Why Choose LS Industries?
Customer Service
Global Network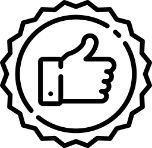 Warranty on all work
Questions? Ask an expert.
Our sales staff are ready to help!
800-835-0218
Features
Sizes also available: YT2747,YT3159,YT3562,YT5590
Technical Specifications
Workspace Dimensions
24 x 43
Working Weight
1,102.31 lbs
Overall Machine Dimensions
174 x 112 x 135