72-S Vibratory Tub Shaker
Product Overview
These mighty cleaning machines have long been a popular tool for both automotive and industrial cleaning applications. Alternator and starter housings, machined parts, CV's, water pump housings, connecting rods, castings, valves, basically anything made of metal that needs to be cleaned, can be cleaned in a shaker.
The vibratory action of the media works like little brushes, helping the cleaning solution scrub parts down to bare metal. Besides cleaning, they're also great for de burring, buffing, and polishing parts quickly, quietly, and efficiently.
LS Shakers can be shipped complete with a full load of media to get you up and running fast.
Why Choose LS Industries?
Customer Service
Global Network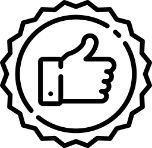 Warranty on all work
Questions? Ask an expert.
Our sales staff are ready to help!
800-835-0218
Features
External Solvent Tank
Standard
Media Discharge
Optional
Pneumatic Door Cyl
Optional
Tub Divider
Optional
enclosed cabinet with sound reducing insulation
Standard
Technical Specifications
Work Envelope
60 Cubic Foot
Overall Dimensions
175″ x 66″ x 134″ (Including Solvent Tank and with Lid Open)
Motor (HP)
15 HP