Blast Room Package Elevator Skid
Product Overview
The LS Industries Blast Room Skid contains everything that you need to set up your own blast room.  This complete system includes the blast pot, a shot return box and elevator with air wash and a shot hopper as well as a moveable skid, electrical controls and the blast hose and controls.  The shot reclaim system is a sweep in application. With this system you can create your own designated blasting space to handle the manual blasting of complex or very large products.  See the Blast Room to find out more information about the blast rooms that can be provided from LS Industries as well.
Why Choose LS Industries?
Customer Service
Global Network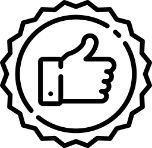 Warranty on all work
Questions? Ask an expert.
Our sales staff are ready to help!
800-835-0218
Features
Shot Hopper
Yes
Shot Reclaim System
Sweep In
Maintenance Platform
Optional
Load Cart
Optional
Technical Specifications
Overall Dimensions
5′ x 6'6″ x 10'2
Pressure Pot Capacity
1.5 cu. Ft.
No. of Lance/Operator
1