Aircraft Wing Flow Through Washer
Product Overview
LS Industries is located in Wichita, KS, known as the air capital due to the origins of companies like Beech, Learjet, Boeing and Cessna being born here. Therefore, it should come as no surprise that we have developed machines that are specifically designed to address the needs of the aircraft industry. This washer was an opportunity to create a machine on a grand scale that was capable of washing aircraft wings.
Why Choose LS Industries?
Customer Service
Global Network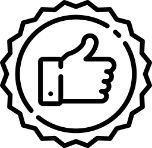 Warranty on all work
Questions? Ask an expert.
Our sales staff are ready to help!
800-835-0218
Features
Electric Heat
Optional
Gas Heat
Yes
Digital Thermostat
Yes
Autofill/Low Water Assy
Optional
Oil Skimmer
Optional
Steam Exhaust Assy
Optional
Canister Filter
Optional
Blow Off Assy
Optional
Oil Coaleascer
Optional
Technical Specifications
Work Envelope
168″ W x 60″ H
Overall Dimensions
70′ x 18'3″ x 11′
Pump (HP)*
4 x 25 HP