IDB-2 Internal Cylinder Blaster
Product Overview
The IDB-2 Cylinder Blaster has high-production (1 cylinder per minute) and mechanical lance movement for consistent blast profile. It is PLC controlled with HMI touch screens. Pre-programmed and adjustable production cycle times are available. The IDB-2 Internal Cylinder Blaster has a highly engineered shot containment and return system and automatic shot return to the pressure pot. The blaster has an automated cylinder lift to load and unload.
Why Choose LS Industries?
Customer Service
Global Network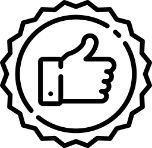 Warranty on all work
Questions? Ask an expert.
Our sales staff are ready to help!
800-835-0218
Features
Cylinder Lift
Yes
Shot Hopper on Pressure Pot
N/A
Cylinder Index System
N/A
Cylinder Load/Unload Tables
Optional
Lance Drive
Mechanical
Technical Specifications
Work Envelope (Cylinder Size)
2 Gas Cylinders
Overall Dimensions
14'4″ x 4'2″ x 13'6″ (max dims. w/lift table and bottle rotation table up)
Pressure Pot Capacity
3.5 cu. Ft.
No. of Lance
2
Dust Collector Recommended
DC-5