BFC-8 Flow Through Cylinder Blaster
Product Overview
The LS BFC-8 Flow Through Blaster is designed for blasting small low pressure gas cylinders like fire extinguishers and others cylinders up to 8″ in diameter. LS Blasters upgrade your cylinder-cleaning capabilities to meet the demands of today's market. LS offers a wide range of features that allow you to tailor your cleaning operation to fit your specific needs. Best of all, you can install and operate an LS Blaster for thousands of dollars LESS than competing machines and get better results.
Why Choose LS Industries?
Customer Service
Global Network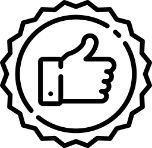 Warranty on all work
Questions? Ask an expert.
Our sales staff are ready to help!
800-835-0218
Features
Air Wash
Optional
Shot Screener
Optional
Automatic Shot Adder
Optional
Parts Sensor
Yes
Load Table/Conveyor
Yes
Unload Table/Conveyor
Yes
Automatic Indexers
Yes
Double Wide Load Lift Table
N/A
Double Wide Unload Lift Table
N/A
Automatic Parts Hold Down
N/A
Technical Specifications
Work Envelope (Cylinder Size)
7 1/4″d x 21″ long (cylinders are always fed sideways)
Overall Dimensions
78″ x 77″ x 128″
No.of Blast Wheels (STD)*
2ea x 5HP
Conveyor Roller Spacing (STD)
N/A
Dust Collector**
DC-5 (5HP)