BFCLP-XL Flow Through Cylinder Blaster
Product Overview
The BFCLP-XL Flow Through Cylinder Blaster works for 20lb to 100lb LP cylinders, shot retention vestibules are standard and has manganese cabinet construction. A patented shot box design reduces machine wear. The manganese cabinet construction has easily replaceable manganese liners. The standard large capacity air wash maintains clean and consistent shot size and a rotary screen separator removes trash and labels. This blaster also has LS SureShotTM Blast Wheel design for high-volume, bi-directional, high velocity blast wheels. The blast wheels have a robust design, with quick blade change technology, easy maintenance and a direct drive compact assembly. Automated load and unloading tables are also available.
Why Choose LS Industries?
Customer Service
Global Network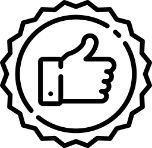 Warranty on all work
Questions? Ask an expert.
Our sales staff are ready to help!
800-835-0218
Features
Air Wash
Yes (Full)
Shot Screener
Yes
Automatic Shot Adder
Yes
Parts Sensor
Optional
Load Table/Conveyor
Optional
Unload Table/Conveyor
Optional
Automatic Indexers
Optional
Double Wide Load Lift Table**
N/A
Double Wide Unload Lift Table**
N/A
Automatic Parts HoldDown
N/A
Technical Specifications
Work Envelope (Cylinder Size)
Up to 100lbs Cyl
Overall Dimensions
27'6″ x 8'6″ x 15′
No.of Blast Wheels (STD)*
2ea x 10HP
Conveyor Roller Spacing (STD)
N/A
Dust Collector***
DCC-10