LSBH-04-E Fixtured Basket Blasters
Product Overview
LS Fixtured Basket Blasters, like the LSBH-04-E, have easily replaceable cabinet liners and is versatile with easy basket jigging setup for any shape parts. Originally designed to accommodate engine blocks and heads but much more versatile than just automotive applications. The simple one button push operation with adjustable cycle times doesn't require extensive training. The LS TurboShot™ blast wheel is belt driven to protect the motor and make it easy to maintain. The blades on the LS TurboShot™ wheel are bi-directional allowing for reversing blasting for an all angle clean. See also the LSBH4 with pneumatic clam shell door.
Why Choose LS Industries?
Customer Service
Global Network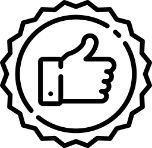 Warranty on all work
Questions? Ask an expert.
Our sales staff are ready to help!
800-835-0218
Features
Reversing Blast Wheels for All Angle Cleaning
Versatile – Easy Basket Jigging Setup for Any Shape Parts
Simple One Button Push Operation with Adjustable Cycle Times
Spring Loaded Bars for Fast Load / Unload
Heavy Duty Manganese Fixture Rods for Long Life
Optional Clamshell Door for Easy Access and Overhead Loading
Easily Replaceable Cabinet Liners
LS TurboShot Blast Wheel Design – High Volume, Bi-Directional, Medium Velocity Blast Wheel. Robust Design with Easy Maintenance. Belt Driven to Protect Motor.
Technical Specifications
Basket Dimension
46"L x 25.5" diameter
Work Space
36" x 22.875" diameter
Overall Dimensions
84″ x 52″ x 81″
HP of Blast Wheels (STD)*
2ea x 7.5HP
Basket HP (STD)
1/2HP (0.37 kw)
Basket Weight Capacity (Approx)
500lbs
Dust Collector Std**
DC-2 (2HP)