Product Overview
Custom pipe blasters can be designed for your metal cleaning needs. Typical cleaning operations for the internal pipe blaster include: tube and pipe. The internal pipe blasters are versatile and can used prior to other processes such as surface preparation for coatings or by reducing passivation/pickling times.
Why Choose LS Industries?
Customer Service
Global Network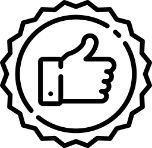 Warranty on all work
Questions? Ask an expert.
Our sales staff are ready to help!
800-835-0218
Features
Pipe True Track
Optional
Pipe Kicker
Optional
Load Lift Table
Optional
Unload Table
Optional
Technical Specifications
Work Envelope (Pipe Diameter Min/Max)
1/2″ – 6″ Diameter x 5‐ 30″Length
Overall Dimensions
20′ x 6′ x 10′
No. of Lance (STD)*
1
STD Dust Collector**
DCC-5