DCC-25-A Cartridge Style Dust Collectors
Product Overview
The LS Industries DCC-25-A is a 9,000 cfm cartridge dust collector. The LS DCC-25-A uses twelve (12) cartridges to collect dust and debris from shot blasting and other industrial processes. The LS DCC-25-A is recommended to be used with LS Shot Blasters like the LS MONO-4266 and the LS STRB4848.
Why Choose LS Industries?
Customer Service
Global Network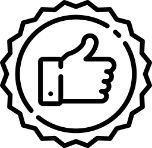 Warranty on all work
Questions? Ask an expert.
Our sales staff are ready to help!
800-835-0218
Features
Filter Removal Rack
N/A
Silencer
Optional
Hepa Filter
Optional
Rain Hood/Outdoor Kit
Optional
Fire Suppression System
Optional
Explosion Vent
Optional
Maintenance/Service Platform
Optional
Extension Legs (55-gallon Drum)
Yes
Technical Specifications
Overall Dimensions (L x W x H)
86″ x 60″ x 170″
Number of Cartridges/filters
12
Filter Area (SQ FT)
2676
Blower HP
25 HP
Approx Blower CFM
9000
Approx Shipping Weight (lbs)
2550
Duct Size
16″
Gallon Size for Dust
55 Gal
STD Filter Part Number
903287
Washable Filter Part Number (optional)
903374