DCC-5 Cartridge Style Dust Collectors
Product Overview
The LS Industries DCC-5 is a 2,000 cfm cartridge style dust collector. The LS DCC-5 uses four (4) cartridges to collect dust and debris from shot blasting and other industrial processes. The LS DCC-5 is recommended to be used with LS shot blasters like the LS 12RTB, the LS STRB2424 and the LS OD-PB2-12.
Why Choose LS Industries?
Customer Service
Global Network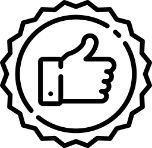 Warranty on all work
Questions? Ask an expert.
Our sales staff are ready to help!
800-835-0218
Features
Filter Removal Rack
Optional
Silencer
Optional
Hepa Filter
Optional
Rain Hood/Outdoor Kit
Optional
Fire Suppression System
Optional
Explosion Vent
Optional
Maintenance/Service Platform
Optional
Leg Extensions (55-gallon Drum)
Yes
Technical Specifications
Overall Dimensions (L x W x H)
54″ x 42″ x 153″
Number of Cartridges/filters
4
Filter Area (SQ FT)
992
Blower HP
5 HP
Approx Blower CFM
2000
Approx Shipping Weight (lbs)
1400
Duct Size
8″
Gallon Size for Dust
55 Gal
STD Filter Part Number
903238
Washable Filter Part Number (optional)
903373