Drum Ring and Lid Blaster
Product Overview
The LS Industries Drum Ring and Lid Blaster is a batch style blaster with a specially designed fixture to hold lids and rings in place for a thorough blast. The two 7.5 HP reversing blast wheels ensure an all-angle clean. The blaster is easy to load, unload and maintain. The LS TurboShot™ belt driven blast wheels move a high volume of shot at a medium velocity with a bi-directional blade to blast the rings and lids clean.
Why Choose LS Industries?
Customer Service
Global Network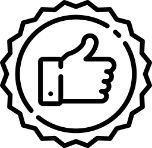 Warranty on all work
Questions? Ask an expert.
Our sales staff are ready to help!
800-835-0218
Features
Easy to Use, Load and Unload
Custom Basket to Fixture Lids and Rings
Reversing Blast Wheels for All Angle Cleaning
Low Maintenance Machine
LS TurboShot Blast Wheel Design – High Volume, Bi-Directional, Medium Velocity Blast Wheel.
Robust Design with Easy Maintenance
Belt Driven to Protect Motor
Technical Specifications
Work Envelope
Up to (16) 55 Gallon Drum Rings or Lids
Overall Dimensions
7′ x 9'6 x 7′
HP of Blast Wheels (STD)*
2ea x 7.5HP
Roller HP (STD)
1/2HP (0.37 kw)
Dust Collector Std**
DC-3 (5HP)