Flow Through Drum Blaster
Product Overview
The LS Industries Flow Through Drum Blaster is the fastest drum blaster on the market. The blaster is able to blast two to four burned drums per minute. An S-shaped cabinet is available for minimal shot escape. This blaster has a fully automated process for loading and unloading the drums or barrels. The LS SureShot™ direct drive blast wheel is a bi-directional wheel designed for high-volume, medium velocity shot distribution. The robust design has quick-change blade technology for easy maintenance.
Why Choose LS Industries?
Customer Service
Global Network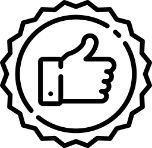 Warranty on all work
Questions? Ask an expert.
Our sales staff are ready to help!
800-835-0218
Features
Fastest Drum Blaster on The Market
Two to Four Burned Drums Per Minute
S-Shaped Cabinet for Minimal Shot Escape
Fully Automated Load, Process, and Unload from Blast Cabinet
SureShot™ Blast Wheel Design – High Velocity, Bi-Directional, Medium Volume Blast Wheel
Robust Design with Quick Blade Change Technology and Easy Maintenance
Direct Drive Compact Assembly
Technical Specifications
Work Envelope
4 x 55 Gallon Drums per Minute
Overall Dimensions
30′ x 19′ x 21′ (including load and unload conveyors)
HP of Blast Wheels (STD)*
2ea x 25HP & 1ea 50HP
Roller HP (STD)
1HP (0.75 kw)
Dust Collector Std**
DCC-20 (20HP)