Product Overview
An LS Industries customer approached us with a project for washing bumpers in a flow-through production line.  This was a unique challenge since there were no washers in the market that had the capability to clean these bumpers in an effective manner.
The LS Industries engineering team was able to design a custom washer to perfectly accommodate their products and keep up with their production rates. The customer was very satisfied with the final products and the production results.
Why Choose LS Industries?
Customer Service
Global Network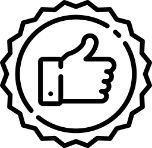 Warranty on all work
Questions? Ask an expert.
Our sales staff are ready to help!
800-835-0218
Features
Electric Heat
Yes
Gas Heat
Optional
Digital Thermostat
Yes
Autofill/Low Water Assy
Optional
Oil Skimmer
Optional
Steam Exhaust Assy
Optional
Canister Filter**
Optional
Blow Off Assy
Yes
Technical Specifications
Work Envelope
72″ W x 36″ H
Overall Dimensions
27′ x 14'4″ x 130″
Pump (HP)*
10HP