ID Pipe Blaster 2.375-7 (6 Lance)
Product Overview
The LS ID Pipe Blaster 2.375-7 is a 6-lance system that will blast the internal surface of up to 6 pipes at one time with a diameter of 2.375" to 7". The 6 lances are mounted on a mechanically driven cart. The blaster's heavy-duty construction will be a reliable and long-lasting blasting solution. The machine includes a standard PLC to control the feed and speed parameters on each of the lances. The machine includes sealed shot and dust containment cabinets. The lower cabinet is mechanically driven to adjust for different lengths of pipe and is controlled by the PLC system.  The ASME certified LS blast pot is a dual chamber automatic refill system for continuous blasting.
Why Choose LS Industries?
Customer Service
Global Network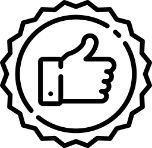 Warranty on all work
Questions? Ask an expert.
Our sales staff are ready to help!
800-835-0218
Features
Pipe True Track
Optional
Pipe Kicker
Yes
Load Table
Yes
Unload Table
Yes
Pneumatic Door
N/A
Technical Specifications
Work Envelope (Pipe Diameter Min/Max)
2.375″-7″
Pipe Length Range (Min/Max)**
25′-34′
Overall Dimensions
155′ x 34′ x 16′
No. of Lance (STD)*
6
Dust Collector***
DCC-30-A