Product Overview
The IR-900 Infrared Oven is part of the LS Industries Rim Recycling Systems. The powder coating cure oven can complete 20 rims per hour. The rims are hung on the monorail line and automatically cycle through the oven. The oven can be used for curing powder coat on other items as well.
Why Choose LS Industries?
Customer Service
Global Network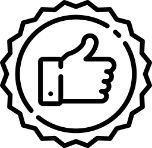 Warranty on all work
Questions? Ask an expert.
Our sales staff are ready to help!
800-835-0218
Features
Pneumatic Door
Yes
Monorail
Yes
Technical Specifications
Work Envelope
160 Rims/8hr Shift
Overall Dimensions (L x W x H)
15′ x 7′ x 8′
Heat Capacity
78kW