Product Overview
This indirect drive wheel is available in a single or double configuration and offers several key features. The belt drive isolates any vibration from the blast wheel motor and also acts as a slip clutch allowing the impeller to stop turning should something block the impeller's rotation.
The LS TurboShot™ wheel is designed for easy maintenance. The impeller can be serviced or completely replaced without removing the motor. Most components of the impeller can be repaired, replaced or maintained using basic hand tools. It is quite simply the most durable, rugged design available today.
The LS TurboShot™ indirect drive wheel is ideal for applications where items are blasted from below. This would include the basket style tumble blasters, the fixtured basket blasters and skew roll pass through machines, such as pipe and rebar blasters. The wheel is gravity fed so there is no need for a bucket elevator to feed the blast wheel. In the cabinet style blasters, there is no need for an abrasive recovery system since gravity does the work. The LS TurboShot™ design is also bi-directional so it works well in applications where reversing the shot pattern provides the optimal material finish.
Why Choose LS Industries?
Customer Service
Global Network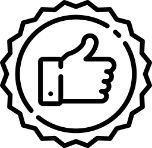 Warranty on all work
Questions? Ask an expert.
Our sales staff are ready to help!
800-835-0218
Features
Technical Specifications