LS-VHX (Vertical Hone X-Series)
Product Overview
Hone cylinders fast with LS Industries VHX Vertical Hone. The LS-VHX is small,
compact and powerful. It quickly hones parts to a desired finish and cuts honing costs dramatically. Operation is simple, yet gives enough control for a variety of applications.
Why Choose LS Industries?
Customer Service
Global Network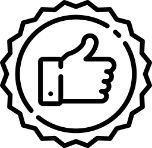 Warranty on all work
Questions? Ask an expert.
Our sales staff are ready to help!
800-835-0218
Features
Special design allows the operator to vary any parameter from the operation panel, except for the stroke.
Easy set up and clamping for cylinder liners and hydraulic cylinders
Honing diameter range of 20.875″ and up to 78.75″ in length. This machine is a great value with unmatched capabilities.
Potentiometer to change axial speed
Catcher graduated slide rule for stroke regulation
Technical Specifications
Maximum stroke
78.75 in (2000 mm)
Diameter range
2.48 – 17.75 in (63 – 450mm)
Maximum piece diameter
20.87 in (530mm)
Axial speed
13-72 FPM (4-22m/min)
Rotation speed
14 – 84 r.p.m.
Optional diameter range
1.5 – 12.6 in (38 – 320 mm*)
Optional rotation speed
30 – 180 r.p.m. *
Stroke hydraulic power
3 HP
Rotation power
1.5 HP
Control voltage
24 V DC
Voltage
3/440/60
Total power
6.75 HP
Honing oil pump
0.25 HP
Honing oil capacity
50 gallons
Minimum pneumatic pressure
1 PSI