Product Overview
With LS Blasters you'll upgrade your Centrifugal Barrel Finishing capabilities to meet the demands of today's market. LS offers a wide range of features that allow you to tailor your cleaning operation to fit your specific needs. Best of all, you can install and operate an LS Blaster for thousands of dollars LESS than competing machines and get better results.
Why Choose LS Industries?
Customer Service
Global Network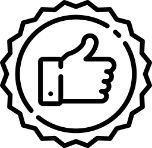 Warranty on all work
Questions? Ask an expert.
Our sales staff are ready to help!
800-835-0218
Features
Technical Specifications
Overall Dimensions (L x W x H)-(mm)
88 x 125 x 90
2250 x 3200 x 2300
Floor Space
118 x 98
3000 x 2500
Total volume (Liters)/p>
120
No. of Barrels
4
Barrel PU-Lining Thickness (mm)-Minimum
10
Turret Motor HP
10
Turret Motor RPM
960