Product Overview
The LS Industries DB25 Drum Blaster is a quick and efficient machine for cleaning burnt steel drums and barrels. The DB25 can blast the outside and inside of open-end drums in under 2 minutes. The blaster is built with a heavy-duty manganese cabinet and easily replaceable manganese wear liners for a long life with low maintenance. The LS TurboShot™ direct drive blast wheel is bi-directional wheel designed for high-volume, medium velocity shot distribution. The robust design has quick-change blade technology for easy maintenance.
Why Choose LS Industries?
Customer Service
Global Network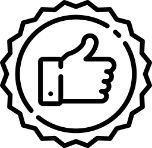 Warranty on all work
Questions? Ask an expert.
Our sales staff are ready to help!
800-835-0218
Features
Cleans Burned Drums in 2 Minutes
Blasts Outside and Inside at Same Time (Open End Drums)
Heavy Duty Manganese Cabinet Construction with Easily Replaceable Manganese Liners
Shot Automatically Drains Off Part When Finished
Low Maintenance Machine
LS TurboShot Blast Wheel Design – High Volume, Bi-Directional, Medium Velocity Blast Wheel
Robust Design with Easy Maintenance. Belt Driven to Protect Motor
Technical Specifications
Work Envelope
1 x 55 Gallon Drum
Overall Dimensions
7′ x 8'2 x 7'6
HP of Blast Wheels (STD)*
2ea x 10HP
Roller HP (STD)
1/2HP (0.37 kw)
Dust Collector Std**
DC-5 (5HP)