Product Overview
The LSTB9660 Table Blaster has an 96″ diameter manganese table that withstands the wear of blasting for years. The LS table blaster has a variable speed table drive to allow for a range of finishes with the cycle timer. It also features, lifting hooks, jet pulse dust collector and an air wash separator. A table blaster is a very versatile solution to accommodate many different blasting projects such as engine parts, steel weldments, and other metal parts.
Why Choose LS Industries?
Customer Service
Global Network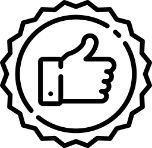 Warranty on all work
Questions? Ask an expert.
Our sales staff are ready to help!
800-835-0218
Features
Side Air Wash
Yes
Parts Tree
Optional
Elevator Jam Sensor
Optional
Pneumatic Door Assist
Yes
VFD on Blast Wheels
Optional
Technical Specifications
Work Envelope
96″D x 60″H
Overall Dimensions
13'6″ x 19′ x 18'10" (with door open)
No. of Blast Wheels (STD)*
3ea x 20HP
Table Loading Height (STD)
42″
Total Weight Capacity
6,000lbs
Dust Collector**
DCC-15-A