Product Overview
The LSW-MWT Hand Washer is a stainless steel basin unit with a heated wash system. The wash wand is equipped with a brush end to help remove grease and grime from parts. The wash is operated by a foot pedal for a hands on cleaning operation. These units are economical ways to clean small or complex parts in a quick manner and the stainless steel construction will ensure that it operates trouble free for years.
Why Choose LS Industries?
Customer Service
Global Network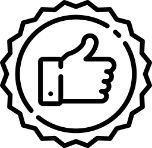 Warranty on all work
Questions? Ask an expert.
Our sales staff are ready to help!
800-835-0218
Features
Stainless steel body material
Small footprint (there is room in every shop)
Heated
Fast and efficient cleanings for small to complex components
Technical Specifications
Dimensions of Working Area
36″ x 24″ (900mm x 600mm)
Loading Capacity
110lbs. (50kg)
Tank Capacity
8 gal. (30 liters)
Electric
230v/3ph/60Hz
Heater
4.5kW
Dimensions of the Machine
236″ x 24″ x 44″ (900mm x 600mm x 1100mm)