OD Pipe Blaster 2.875-06 OH
Product Overview
The OD Pipe Blaster PB2.875-06 OH is designed to blast the outside surface of pipe from 2.875" to 6" in diameter. This OD Pipe Blaster is designed with a direct drive overhead motor that feeds the LS SureShot™ blast wheels. The powerful blast of the overhead blast wheel can provide a higher rated profile that may be required for some coating applications. The overhead style also allows for blasting of shorter pipes.
Why Choose LS Industries?
Customer Service
Global Network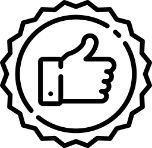 Warranty on all work
Questions? Ask an expert.
Our sales staff are ready to help!
800-835-0218
Features
Automatic Shot Adder
Optional
Parts Sensor
Optional
Changeable Flap for Different Size Pipes
Optional
Extension Conveyors
Optional
Load Table
Optional
Unload Table
Optional
Automatic Indexers
Optional
Elevator Jam Shutdown
Yes
Technical Specifications
Work Envelope (Pipe Diameter Min/Max)
2.875″-6″
Overall Dimensions
24′ x 7′ x 11′
No. of Blast Wheels (STD)*
1ea x 40HP
Conveyor Roller Spacing (STD)
24″
Conveyor Height (STD)
31-1/2″
Dust Collector**
DCC-5