Product Overview
The LS Industries Powder Coating Booth keeps your powder coating process as clean as possible with the air filters keeping the powder from entering the ambient air. To be used with the LS Industries Powder Coating Spray Gun and the LS Industries IR Ovens.
Why Choose LS Industries?
Customer Service
Global Network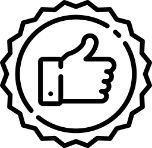 Warranty on all work
Questions? Ask an expert.
Our sales staff are ready to help!
800-835-0218
Features
To be used with the LS Powder Coating Spray Gun
Technical Specifications
Overall Dimensions
101″ W x 83″ D x 89″ T
Inside Dimensions
90″ W x 59″ D x 59″ T
Air Movement
3,884 cfm
Air Filters
4
Motor HP
5HP
Air Requirement
90 psi
Standard Electrical
230V/3ph/60Hz