Product Overview
The LS Propane Brush Washer is designed to clean propane bottles for recycling. The washer uses a combination of heated water, pressure, and cleaning solution with spinning brushes in the wash zone. This washer is the most efficient way to clean 20lb propane tanks for recycling back to the market.
Why Choose LS Industries?
Customer Service
Global Network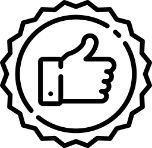 Warranty on all work
Questions? Ask an expert.
Our sales staff are ready to help!
800-835-0218
Features
Electric Heat
Optional
Gas Heat
Yes
Digital Thermostat
Yes
Autofill/Low Water Assy
Optional
Oil Skimmer
Optional
Steam Exhaust Assy
Optional
Canister Filter**
Optional
Blow Off Assy
Yes
Technical Specifications
Work Envelope
18″ W x 24″ H
Overall Dimensions
36′ x 80″ x 107″
Pump (HP)*
10HP Pre Wash, 15HP Wash, 10HP Rinse