PTB-1000 Batch Propane Cylinder Blaster
Product Overview
The LS PTB-1000 is designed to blast cylinders up to the standard 1000-gallon cylinder. In order to get a thoroughly blasted surface there are 8 LS TurboShot™ blast wheels under the machine and an option for 1 wheel on each end to blast the ends of the cylinders. The rollers inside the machine are adjustable to accommodate various different cylinder sizes. The cabinet is designed to allow for easy loading and unloading from the front.
Why Choose LS Industries?
Customer Service
Global Network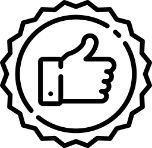 Warranty on all work
Questions? Ask an expert.
Our sales staff are ready to help!
800-835-0218
Features
Loading
Front Load with Forklift
Optional Overhead Loading
With a Roll Back Cabinet
Adjustable
Roller wheels accommodate a variety of cylinders
Doors
Swing Out
Technical Specifications
Work Envelope (Cylinder Size)
48″ Dia x 192″ L
Overall Dimensions
21'8 x 5'6 x 14'2 (vertical door)
HP of Blast Wheels (STD)*
8ea x 15HP
Dust Collector Std**
DCC-5