Product Overview
The LS RBX-L Rim Blasters is designed for blasting alloy rims. The rim guides inside the machine are adjustable to accommodate various wheel sizes. The two 10HP LS SureShot™ blast wheels effectively and efficiently remove paint and other debris without damaging the aluminum surface. The heavy-duty manganese cabinet with replaceable manganese wear liners make the machine durable and easy to maintain. The machine is easy to load and unload from the front.
Why Choose LS Industries?
Customer Service
Global Network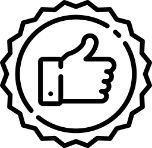 Warranty on all work
Questions? Ask an expert.
Our sales staff are ready to help!
800-835-0218
Features
Side Air Wash
Yes
Shot Hopper with Shot Level Sensor
Optional
Rim Guides
Yes
Rim Lift Table
Optional
Variable Frequency Drive for Blast Wheels
Optional
Technical Specifications
Maximum Wheel Diameter (Rim Size)
25″D
Overall Dimensions
8′ x 5′ x 11′
HP of Blast Wheels (STD)*
2ea x 10HP
Dust Collector Std**
DCC-2A (3HP)