TCS44 Thermal Cleaning System
Product Overview
Reduce Cleaning Time by 50% or More with this powerful cleaning team of Oven, Blaster and Cool Down Shaker. A universal basket means far less handling as parts travel from one process to the next. The optional transfer cart further reduces the material handling.
The Oven features a balanced burn tube for even heat throughout the cabinet.
No direct flame ever touches the parts. The LS 44EN is the fastest non-direct flame, rotisserie oven on the market. No hot spots – even heating throughout the cabinet.
The Blaster features a full-length, cast chrome, one-piece balanced impeller producing a solid shot curtain for consistently even cleaning and less shot replacement. Designed and engineered for easy, economical maintenance.
The Shaker removes shot and quickly cools the parts to a safe handling temperature with a forceful 2850 cfm blower.
Why Choose LS Industries?
Customer Service
Global Network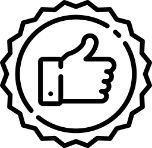 Warranty on all work
Questions? Ask an expert.
Our sales staff are ready to help!
800-835-0218
Features
Technical Specifications
Basket Size
44" L x 20" W x 20" H
Basket Capacity
8 head or 1 block
Main Burners
2
Total Heat Cap
557,000 BTU
HC, Main Burner
212,000 BTU
HC, Afterburner
133,000 BTU
Cleaning Temperature
300 degrees to 750 degrees
Stack Size
8″ (203mm)
Gas 6″ (152mm)
Electrical
208V-0220V/1PH
220V/3PH
440V/3PH
Capacity
Door Open: 79″ (2006mm)
Weight: 2200lbs