LS-THX (Tube Hone X-Series)
Product Overview
The hone is constructed in two pieces, the honing section, and the work-holding section. The hone
section is made from welded structural tubing, with excellent rigidity. On the top of this section
there is a base that supports the honing head, and displacement guides that moves the hone head
back and forth.

The hone head inline movement is driven electronically. The hone head rotation turns thru a
variable reducing motor, that allows the hone head to cover the 1.58" – 32" honing range. The R.P.M
change is done manually. The hone head expansion is done electronically by a motor and reducer,
directly from the control panel. There are two steady-rests, one fixed one at the end of the table,
and another one that is movable to help support the work piece.

The control box is located in the center of the machine, in which the height and orientation makes
it easy to access. The machine runs on an automatic preset timer cycle. Standard equipment includes filters and honing oil.

Why Choose LS Industries?
Customer Service
Global Network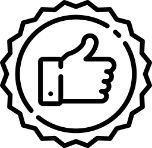 Warranty on all work
Questions? Ask an expert.
Our sales staff are ready to help!
800-835-0218
Features
Easy and quick set up and operation
Touch screen operation panel
Axial stroke and speed regulated from panel
Fast taper correction
Low noise honing machine
High axial and rotation torque to decrease time
High precision electro-mechanical expansion system
Driver controlled
Easy tube clamping device
Technical Specifications
Maximum stroke
78.75″ (2000mm)
Maximum Movement of the Head
252″
Maximum Length for Honing
240″
Minimum Diameter for Honing
1.58″
Maximum Diameter for Honing
32″
Maximum Diameter of the Work piece
40″
Maximum Diameter of Work piece on Table
52″
Maximum Weight Admitted on Table
10,000 pounds
Hone Head Rotation
35 – 210 R.P.M.
Variable Drive Velocity
18' – 98' per minute
Drive Motor
5 Hp
Rotation Motor
5 Hp
Expansion Motor
1 Hp
Pump Motor
3/4 Hp
Pump Volume
16 Gal/Min
Voltage
230 Volt, 3 Phase, 60 Hz
Hand Control Voltage
120 VAC
Machine Dimensions
59' x 3'-3" x 6'-7"
Electrical Control Box Dimensions
32" x 20" x 40"
Filter Box Dimensions
40" x 24" x 20"
Oil Deposit Reservoir
50 Gal.
Minimum Space Required
62' x 10'
Machine Weight
7,875 pounds