Product Overview
The LS Industries XLX Precision Electronic Balancer creates smoother, longer lasting engines that delivers more power and better mileage. A balanced engine operates with less stress on the internal components. And the LS XLX is easy to use, it will not require a skilled machinist to operate effectively.
Why Choose LS Industries?
Customer Service
Global Network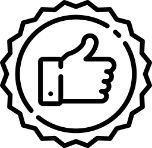 Warranty on all work
Questions? Ask an expert.
Our sales staff are ready to help!
800-835-0218
Features
Sophisticated electronics PLUS extremely versatile and simple to operate
Direct readout – NO calibration necessary
Balances at ANY speed – exclusive feature. A wide variety of balancing jobs are possible the most versatile machine. Automatic speed compensation – DOES NOT require setting a specific balancing RPM
Can balance work pieces inboard and outboard – exclusive feature
Includes 5 potentiometers for plane separation electronics – between counterweights to accurately determine left to right percentage of influence
The three EXTRA potentiometers give you the capability of balancing a wide variety of work pieces other than crankshafts
Technical Specifications
Cycle Time
5 Seconds
Balance RPMs
Variable
Unbalance Resolution
+/- 0.1 gm/inch
Setup Units
Inch
Unbalance Units
Ounces or Grams
Weight
3,300 lbs. (1,496 kg)
Electric
230V, 60Hz, 3 Ph
Drill Motor
1.5 Hp (1.118 kW)
Drive Motor
1 Hp (0.745 kW)
Dimensions
83″L x 28″W x 74″H (1,346mm x 711mm x 1,880mm)
Capacity
Max. Weight
750 lbs. (340 Kg) (1,219.2mm)
Max. Between Supports (1,219.2mmm)
46″ (1,219.2mm)
Max. Journal Diameter
48″ (1,219.2mm)
Max. Diameter
31″ (787mm)