XLX-TC Turbo Charge Balancer
Product Overview
The LS Industries XLX-TC Balancer is designed to balance small rotating assemblies, like turbochargers. Balanced components will last longer and operate more effectively, due to less stress. The XLX-TC is highly accurate to 0.15g-in/kg.
Why Choose LS Industries?
Customer Service
Global Network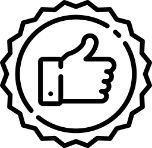 Warranty on all work
Questions? Ask an expert.
Our sales staff are ready to help!
800-835-0218
Features
Durable and reliable sensor possesses high sensitivity and good linearity
Permanent calibration brings high accuracy
Special clamp offers higher accuracy and easier operation
Advanced electrical measuring system and friendly man-machine interface
Technical Specifications
Max Mass of Workpiece (lbs)
35 lbs.
Max Diameter of Workpiece (in)
11
Distance between two Support Bearings (in)
2 5/16 – 15 3/4
Journal Diameter Scope of Workpiece (in)
3/16 – 1 1/2
Diameter Scope of Driving Belt (in)
5/8 – 5 7/8
Rotational Speed when the Diameter of Driving Belt is 4in (r/min)
570,1200 ^1
Motor Power (kw)
0.23
Min Achievable Residual Unbalance Amount (emar)
≤ 0.3g mm/kg