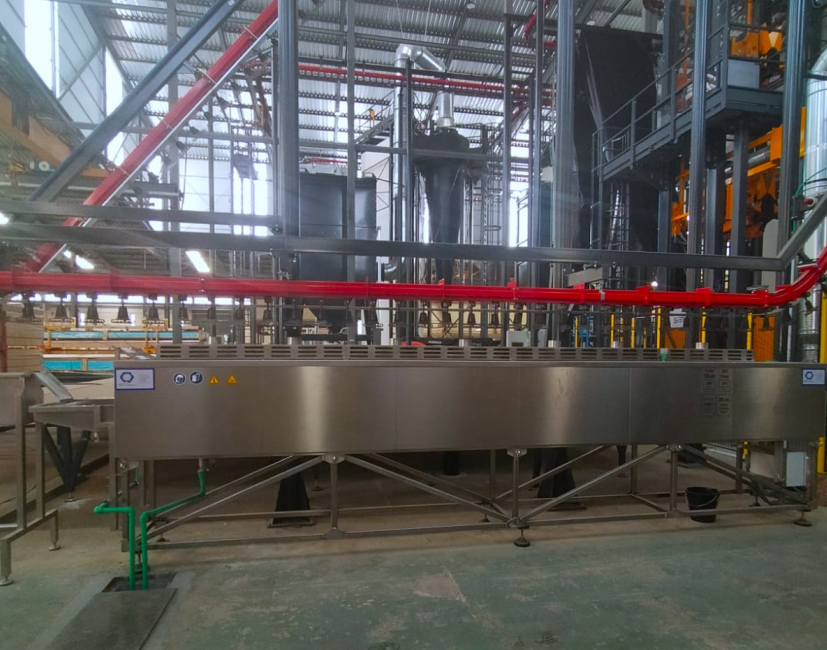 We cannot tell you how many people our staff speaks to daily that struggle with the labor-intensive task of cleaning powder coat from there hooks. Most are using an oven that not only takes a long time to clean but also uses a large amount of energy, as well as a person to man the burn off and remove all the hooks and fixtures from the line. In today's world the more you can automate the better to meet the rising demands of production and the struggle of labor shortage.
Not only does LS offer a batch system with a burn and blast (thermal cleaning system) but we also offer an inline Ultrasonic bath. Which incorporates cleaning of the hooks directly to the powder coating line and clean the hooks in continuous flow.
The tank does require some space to allow for a 3 min dunk time for proper cleaning but well worth it if you have the floor allowance. Also has a rinse station to ensure those hooks are ready to re load.
A huge advantage to ensure no maintenance stops of the line and the hooks are always in the best conditions to provide a clean starting surface.
Need help getting your paint line hooks and fixtures clean? Give LS as call and let's talk about reducing your labor and speeding up the process.
Melissa Gibson (Palmer)