CTB Chlorine Tank Blaster
Product Overview
The LS Industries CTB is a heavy-duty batch blaster for chlorine tanks and other large cylinders. The blaster makes it safe and quick to remove rust, paint and other contaminants from the surface of the tanks. The lift table and the cylinder kickout bar reduce the strain on the operator when getting the tanks in and out of the machine.
Why Choose LS Industries?
Customer Service
Global Network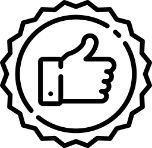 Warranty on all work
Questions? Ask an expert.
Our sales staff are ready to help!
800-835-0218
Features
Load Lift Table
Yes
Unload Kicker
Yes (Pneumatic)
Pneumatic Door
Yes
Built-in Forklift Pockets For Loading
Yes
Technical Specifications
Work Envelope (Cylinder Size)
30″ Dia x 68″ L
Overall Dimensions
10′ x 7'6 x 11'6
HP of Blast Wheels (STD)*
4ea x 10HP
Dust Collector Std**
DC-5