Product Overview
The LS Industries DT-2 Dip Tank is designed for the purpose of batch coating brake shoes. The DT-2 dip tank can hold up to 18 brake shoes at one time using a water-based paint.
Why Choose LS Industries?
Customer Service
Global Network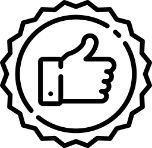 Warranty on all work
Questions? Ask an expert.
Our sales staff are ready to help!
800-835-0218
Features
Tank Capacity
18 Brake Shoes
Solution Capacity
60-gal at 8″ deep/p>
Construction
10-ga Mild Steel
Electrical
NEMA 12 Enclosure, 1/220/60
Technical Specifications
Work Envelope
48″ x 44″
Overall Dimensions (L x W x H)
48″ x 44″ x 46″
Heat Capacity
2 @ 6kW heating elements